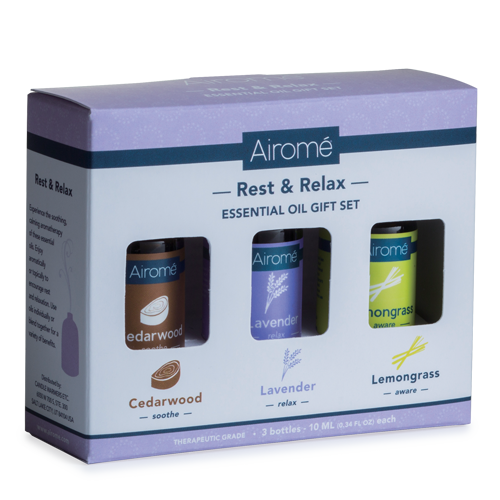 Candle Warmers
Airome Rest & Relax Essential Oil Gift Set
---
This Rest & Relax aromatherapy gift set includes: lavender, cedarwood and lemongrass. Add a little rest and relaxation with this Airome essential oil gift set.
For Diffusing this Essential Oil:
Add one drop of essential oil to every 20 ml of water in your essential oil diffuser reservoir.
Topically:
Dilute with a carrier oil.
100% pure essential oils, lab test guaranteed, no fillers. 
Lavender Essential Oil 10 ml
Cedarwood Essential Oil 10 ml
Lemongrass Essential Oil 10 ml
Gift Boxed
Manufacturer Item Number: ECOMBO6
---
Share this Product
---
More from this collection